Access

Please support the Biosystems Science Course, Graduate School of Life Sciences.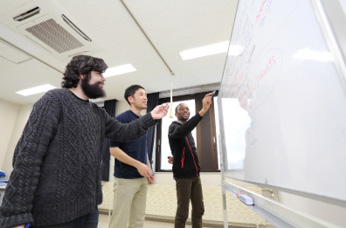 The Graduate School of Life Sciences at Hokkaido University was established in 2006 to provide education in cutting-edge life science research that transcends the boundaries of conventional faculties and academic disciplines. Our goal is to develop human resources that can comprehensively understand a wide range of life phenomena and create new concepts. In addition, we have actively accepted international students and have been a platform for international academic research in Hokkaido University. Our Biosystems Science Course proceeds the most fundamental research activity compared with other courses in the Graduate School of Life Sciences.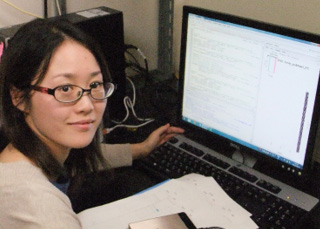 The focus of this course is basic research rather than applied research Instead, we are a group of faculties, researchers and students who are genuinely devoted to life science research based on our own curiosity. However, the environment in which we can immerse ourselves in research and be absorbed by our curiosity is an important driving force for the life sciences. Without basic life science research, all advanced science and technology would not be able to develop. Therefore, we are conducting our research with the mindset that I am laying the foundation for science as a part of culture and science that responds to humanity's trust.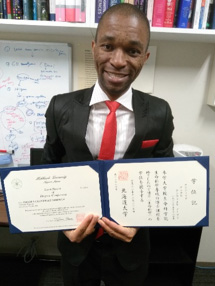 Through our daily research and educational activities, we have educated talented young people who can play an active role in the future of Japan and the world. Until now, 99 students received PhD, including 21 international students; 412 students received master degree, including 40 international students; Total 20 countries of international students. We believe that it is our responsibility to continue to educate such young people. Basic science and the education of the next generation of scientists are the driving forces that will promote a sustainable society and develop a new future.

However, in recent years, the financial situation surrounding universities and graduate schools in Japan has been severe. Unfortunately, it has been very difficult to maintain the environment for continuous research activity and advanced education. Therefore, to continue to promote world-leading and truly original research in the life sciences and to further improve the educational environment for the next generation, we would like to ask for your support. Please consider donating for the Biosystems Science Course, at Graduate School of Life Sciences, Hokkaido University.


How to donate to the Course of Life System Science, School of Life Sciences
We strongly hope that we can count on the understanding and support of individuals (graduates, parents, faculty, staff, and general volunteers) as well as corporations and organizations.

Hokkaido University has established the "Hokkaido University Frontier Foundation (北大フロンティア基金 』)" as a window for donations. Donations of as little as 1,000 yen can be made. To make a donation, please access the donation application form . On the page, for the Donation purpose, please select "Purpose-specified Fund", and enter "Biosystems Science Course, Graduate School of Life Sciences."

We will keep you informed of the use of your donation and the results obtained from it on our website. Your warm-hearted support will significantly encourage and energize our faculty, young postdoctoral researchers, and graduate students in their daily research activities.
Thank you for your consideration.

Copyright(C) Hokkaido University. All rights reserved.